---
Ballet Review:'A Christmas Carol' shows Vida's vim,Froilan's inner fire
By: Ibarra C. Mateo, InterAksyon.com
December 8, 2013 7:03 AM
"In the middle of watching "A Christmas Carol," one can feel that Vida seamlessly transport the Ballet Philippines' dancers from the canvas of Edgar Degas to that of Andy Warhol, scene after scene, frame after frame.
To mount this the magnificent and eye-popping production, Vida was assisted by Digibox Audio Visual Production in unprecedentedly merging her dance steps with video images, video titles, laser lights, chains, and costumes that flicker and light fully. The effect was cinematic and the young audience shrieked in delight and gasped in excitement."
Photo by Jude Bautista / Interaksyon.com
---
By RINA ANGELA CORPUS December 15, 2013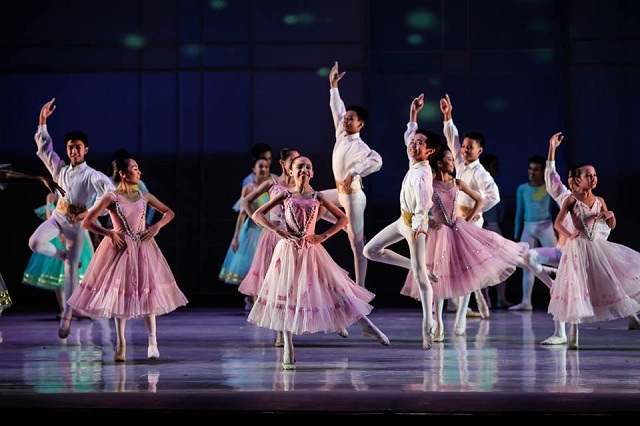 Photo by Jojo Mamangun courtesy of Ballet Philippine
"...The result of Vida-Froilan's interpretive musings on the Dickensian drama resulted in a more diverse collection of movement styles and aesthetic elements. Videos by Digibox Productions were used to project select dialogues between characters, and also flashed the wintry European setting for the scenes. The over-all set design by Ricardo Cruz was of a disarming minimalist powder-white outlined with modernist geometric squares, adding a sense of elegant cleanliness to the scenery."